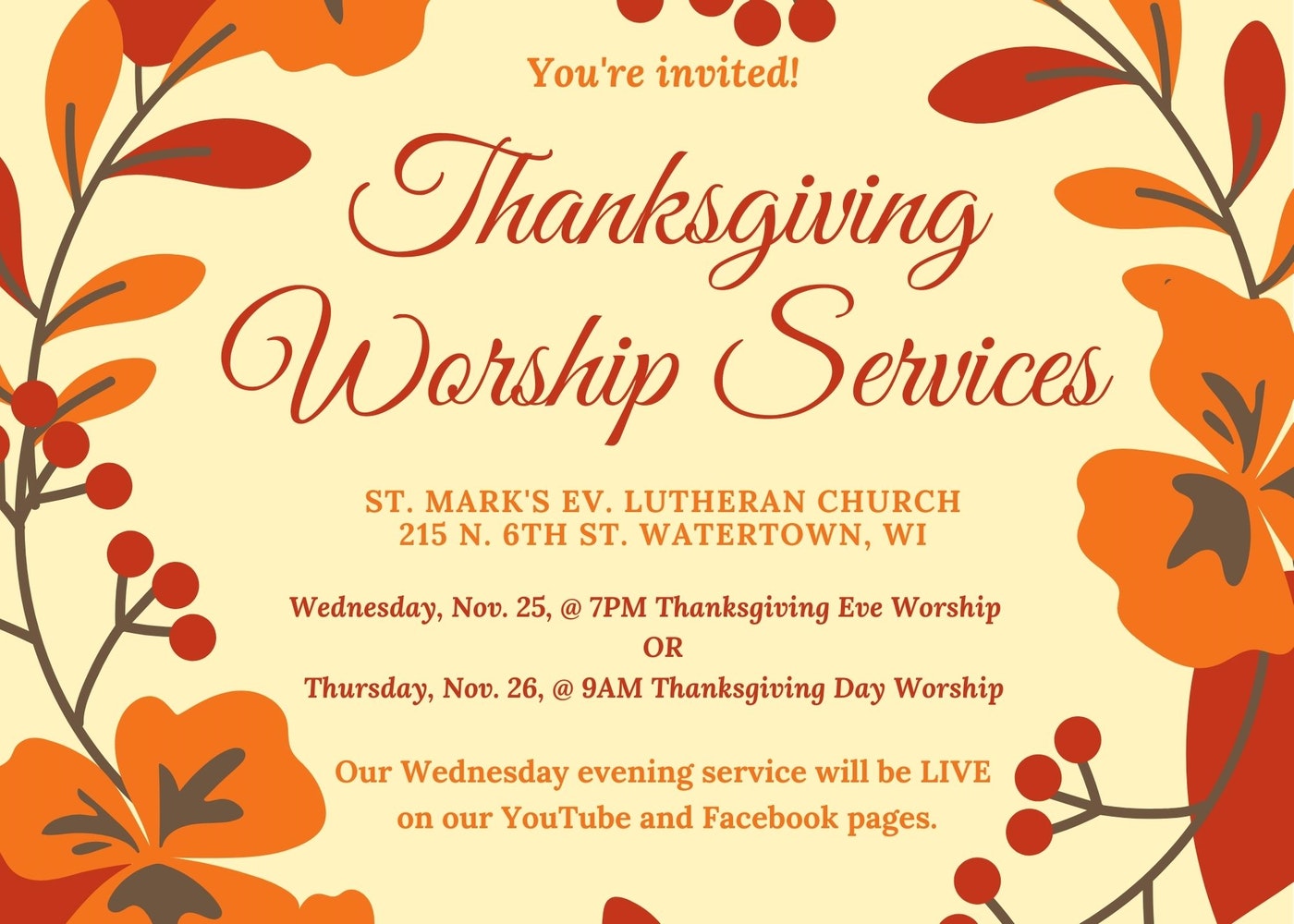 "My God will fully supply your every need…,"
Thanksgiving Services take place 7:00 PM, Wednesday, November 25th & 9:00 AM, Thursday, November 26th.
Philippians 4:10-20 will have worshippers thanking God for everything—but especially the precious people in their lives.
Services for the First Weekend of the New Church Year are 6:00 PM, Saturday, November 28th, and 7:30, 9:00, & 10:45 AM, Sunday, November 29th.
1 Peter 3:18-22 will serve as sermon text.  The passage will remind us not to be unprepared for Christ's coming, like the unsuspecting generation at the time of the flood.  It will also note that it is actually our baptism that prepares us for everything the coming year will bring.
Communion Deacons will be installed into office after the sermon and before the prayers in all weekend services.
"…according to his glorious riches in Christ Jesus."
Over 150 Years of History in Watertown
St. Mark's has served the Watertown community with the good news of Jesus Christ since 1854. While church looks a little different today, what matters hasn't changed. We remain rooted in God's Word and passionate about serving you.
Every person's deepest problem is his or her sinfulness., in thought, word, and deed.
Every person's greatest need is the removal of all sin through the sacrifice of Jesus Christ.
God so loves the world that He gives this forgivenss to all, freely as a gift through His Son Jesus.
Sign-up below to receive news and updates from St. Mark's.