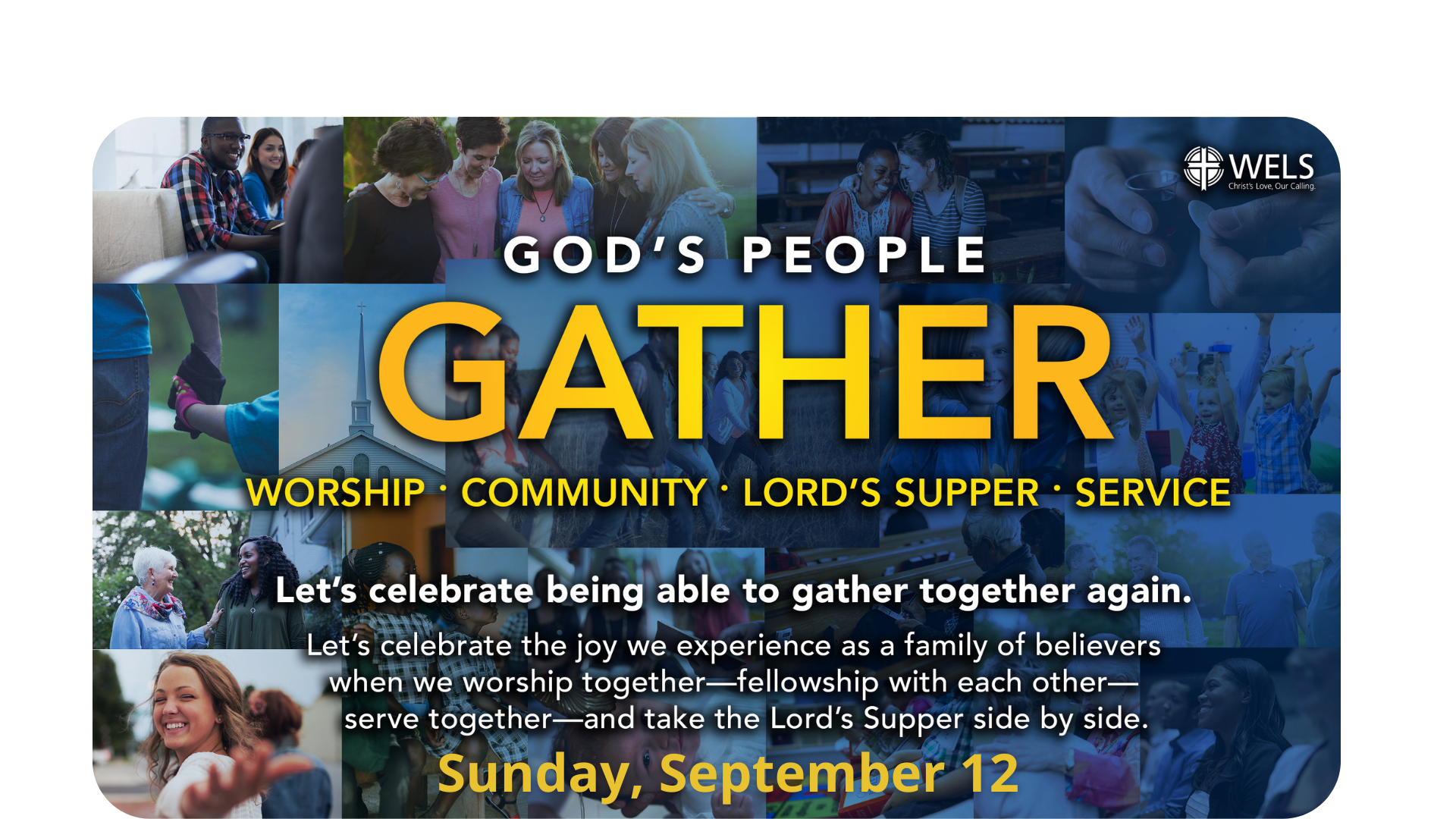 During the pandemic we missed not only the joy of worship, but the joy of worshiping together. On Sunday, September 12, we are going to celebrate as a church family and praise God on a very special celebration Sunday, as we re-gather after time apart.
Psalm 133:1  "How good and pleasant it is when God's people live together in unity!"
This is why we gather. There is just no replacement for it.
The WELS - Wisconsin Ev. Lutheran Synod
Over 150 Years of History in Watertown
St. Mark's has served the Watertown community with the good news of Jesus Christ since 1854. While church looks a little different today, what matters hasn't changed. We remain rooted in God's Word and passionate about serving you.
Every person's deepest problem is his or her sinfulness., in thought, word, and deed.
Every person's greatest need is the removal of all sin through the sacrifice of Jesus Christ.
God so loves the world that He gives this forgivenss to all, freely as a gift through His Son Jesus.
Sign-up below to receive news and updates from St. Mark's.